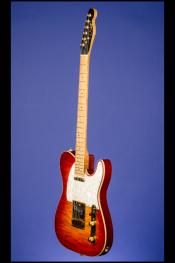 Perfect for Traditional Country, Country Pop, Chicken Pickin', Rockabilly, Blues, and Classic Rock.
2002 Ed Clark Savoy Custom.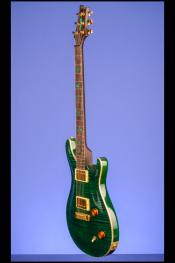 "I Was So Impressed With This Guitar That I Kept It For My Personal Use Before Returning It To The Private Stock team" Paul Reed Smith.
2002 Paul Reed Smith Custom 22 Private Stock 'Flamed Emerald Green'.